Youth Ministry
Acolyte Schedule Nov 2022 - Oct 2023
FACEBOOK PAGES:

2 Cli ck Fundraising:
Please make sure that you choose Trinity Lutheran Youth in order for the Youth to receive credit for your purchase: http://2clickfundraising.com/
Policy Acknowledgement Form for CHAPERONES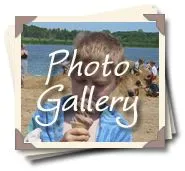 The mission of Trinity Lutheran Church is "Always Growing in Christ." The Youth Ministry at Trinity fulfills a part of that mission by helping our members in 6th - 12th grades to grow in Christ. So ,everything we do is geared towards helping in that growth process. However, we do not believe that growth takes place without means. The purpose of Youth Ministry at Trinity is to create, nourish, and strengthen these relationships between youth and God, youth and His Church, youth and the ministry staff, youth and their families, and youth and their peers. Through these relationships they may hear the Gospel and the Gospel will nourish, strengthen and grow their faith.
Throughout the year both the junior high school and high school youth are offered opportunities for a variety of activities that focus on spiritual and social growth along with opportunities to perform community service projects. These events and activities are designed to fulfill the mission.
Camp C.H.A.O.S. - Wednesdays 4:00 October through March
Camp C.H.A.O.S. (Chocolate, Holiness, And Other Stuff) is youth group for middle school youth. The group meets before confirmation class each week for an after-school snack, hang-out time and games. Following class there is dinner with the high school youth.
Forms
Big House meets year round on Wednesday nights at 6:00-8:00
Big House is the senior high youth ministry. Each week there is dinner, Bible Study led Pastor Rogers, and time for games, crafts, or service projects. Our High School youth are "frontline Christians" facing many challenges to God and morality head on. BIG HOUSE is what they need to fulfill their calling.